Office of Business and Investation Affairs

 
Office of Business and Investment Affairs (KUBI) / Growth Hub of Universitas Ahmad Dahlan is an office that has a program of fostering and growing business ideas which were inaugurated on November 27, 2018, by the Chancellor of Universitas Ahmad Dahlan. KUBI UAD is a concrete manifestation of the implementation of the Erasmus + GITA (Growing Indonesia: a Triangular Approach) grant given to UAD. This program is part of UAD commitment to partner with universities in Indonesia and Europe to realize the synergy of entrepreneurial development in the spirit of "Towards Entrepreneurial Universities".
KUBI/ Growth Hub cooperates with various institutions, both government and private and companies. In the field of entrepreneurship development, the program undertaken is to provide training and guidance services for students, alumni and the business community. The field of incubation and cooperation in the start-up process of business research results of downstream products and products from SMEs into commercial products.
In addition to supporting institutional accreditation and grouping of higher education, KUBI also plays a role in organizing income-generating activities for UAD. For this reason, KUBI is supported by human resources consisting of KUBI Director, Partnership and Investment Head, Entrepreneurship and Business Incubation Head, and Staff. The financial sources are sourced from the annual routine budget and various grants from within the country such as from the Ministry of Research, Technology, Ministry of Cooperatives and SMEs, and from abroad such as GITA Erasmus +. Supporting facilities such as shared workspace, training room, marketing centre, meeting room, testing centre, prototype centre, help room and exhibition room.
Kantor Urusan Bisnis dan Investasi are a manifestation of Universitas Ahmad Dahlan commitment to developing entrepreneurship on campus.
KUBI is a collaboration implementation between Universitas AHmad Dahlan and Erasmus + GITA (Growing Indonesia a Triangular Approach)
Fasilitas KUBI Universitas Ahmad Dahlan
Meeting Room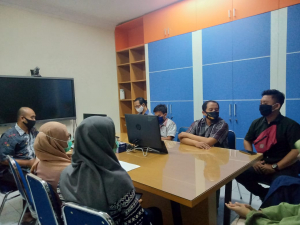 Seminar Room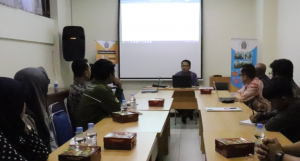 Work Space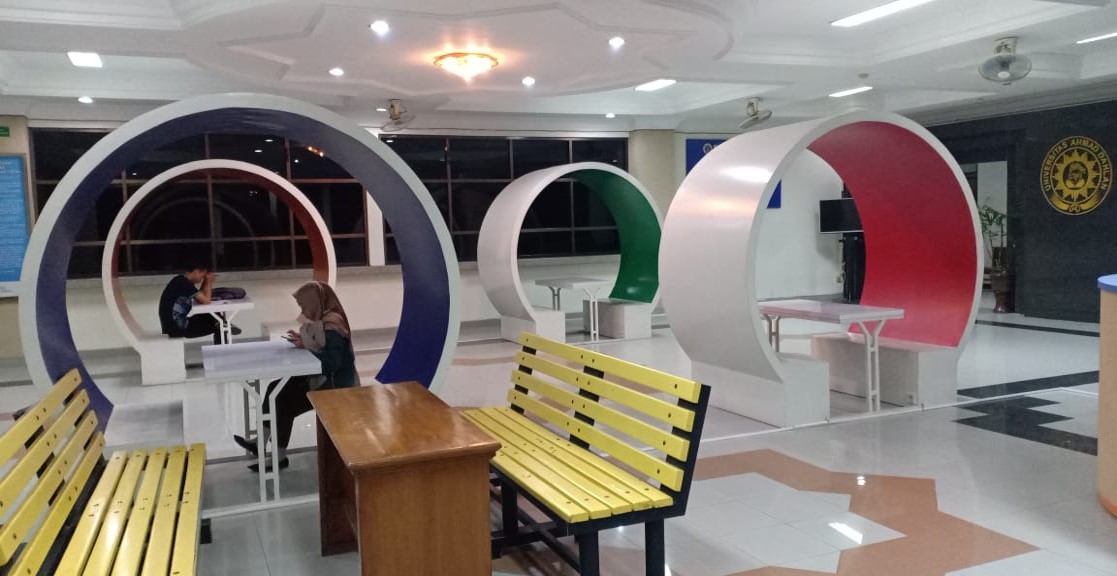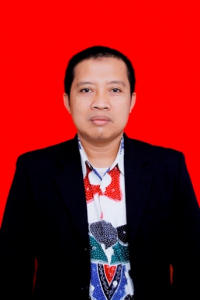 Dr. H. Riduwan, S.E., M.Ag
Kepala Kantor Urusan Bisnis dan Investasi
KUBI UAD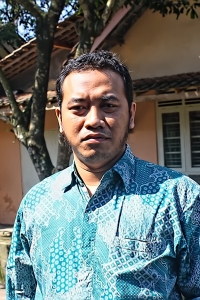 Farid Ma'ruf, S.T., M.Eng.
Kepala Bidang Kemitraan dan Investasi
KUBI UAD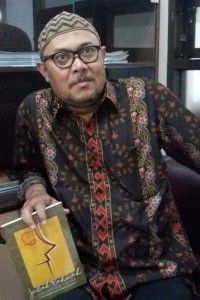 Hendro Setyono, S.E., M.Sc.
Kepala Bidang Kewirausahaan dan Inkubasi Bisnis
KUBI UAD
© Hak Cipta 2019 Universitas Ahmad Dahlan | Perguruan Tinggi Muhammadiyah